Keep on the move. The Shark Rebellion premium TOP is an elegant top "brassiere style" designed to give you extra support and comfort. Offering an unmatched all-day support with comfort in mind, you can go confidently hit your training and tackle everything your day demands.
PRODUCT OVERVIEW
Stretch, comfortable and moisture wicking.

One of our women's favorite !
Complete the set with the Women LEGGING.
FREE RETURN AND EXCHANGE
SHARK REBELLION guarantee a hassle free return and exchange if the size does not fit you. We want you to have the best experience possible. Please read our return conditions.
perfect fit for every situation
The Shark Rebellion TOP makes it simple to get your perfect fit.
With its removable padding, you can adjust your coverage, and the wide strap ensure you a flexible yet secure fit for your more serious workout.
With a soft, body-hugging material and a wide underbust band that extends just below your ribcage, you'll feel confidently covered as you move on to your next set.
On the move, confidently.
Feel confident all day long in this medium-support Alate bra. The fabric of the body and straps feels like you're being hugged by a silky cloud and stretches easily, giving you the ultimate freedom of movement. You might just forget you're wearing a bra at all.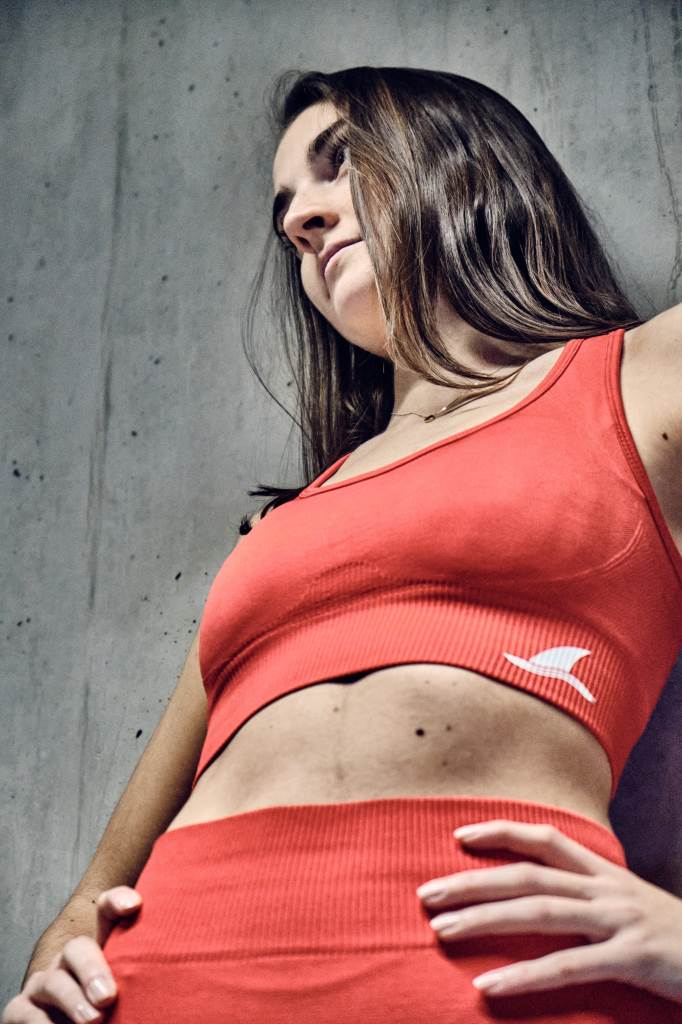 why we fight
Ocean are our greatest treasure.
And yet, we ignore the tragedy that is currently unfolding right in front of our eyes. As if the vastness of the ocean and seemingly infinity would handle whatever we throw at it. 
But the ocean is fragile, and must be preserved. 
For too long we have neglected it. We can't continue to stand still and do nothing.
Now, we fight for the ocean.
our tribe
Each member of SHARK REBELLION shares the value of sport, dedication and sustainability.
We all have the choice to do what is right.
We all have the choice to go beyond our limit or to stay in our comfort zone.
The choice is yours.
It depends on you.
Find out what's happening when you join the tribe.
Together, we are stronger. Become a member.