A slim cut, 100% cotton Jogger with dedicated zip pocket designed for active people. Comfortable and fit, it's always ready for a run.
PRODUCT OVERVIEW
100% cotton, 300 GSM
The all natural cotton makes the jogger the perfect ally in all situation. Whether you are at home or you are out for a run on a chilly winter day.
The zipped pocket will make sure to keep your belonging safe when sprinting to catch the bus.
FREE RETURN AND EXCHANGE
SHARK REBELLION guarantee a hassle free return and exchange if the size does not fit you. We want you to have the best experience possible. Please read our return conditions.
100% cotton. 0% bs.
No need to give an extensive list of "tech" features where none is needed.
Our all natural 100% cotton jogger provides warmth when it's cold and is breathable when it's not. Can be perfectly worn during your icy chilly run outdoor as well as on under a blanket on your couch.
ALWAYS READY FOR A RUN
The SHARK REBELLION Jogger sports a slim and streamlined cut that is both elegant and functional. When it's time to run on track or catch the bus, the jogger follows you in your daily life and always provides you warmth and comfort.
The dedicated zip on your side pockets make sure your belongings are secure when you are on the run.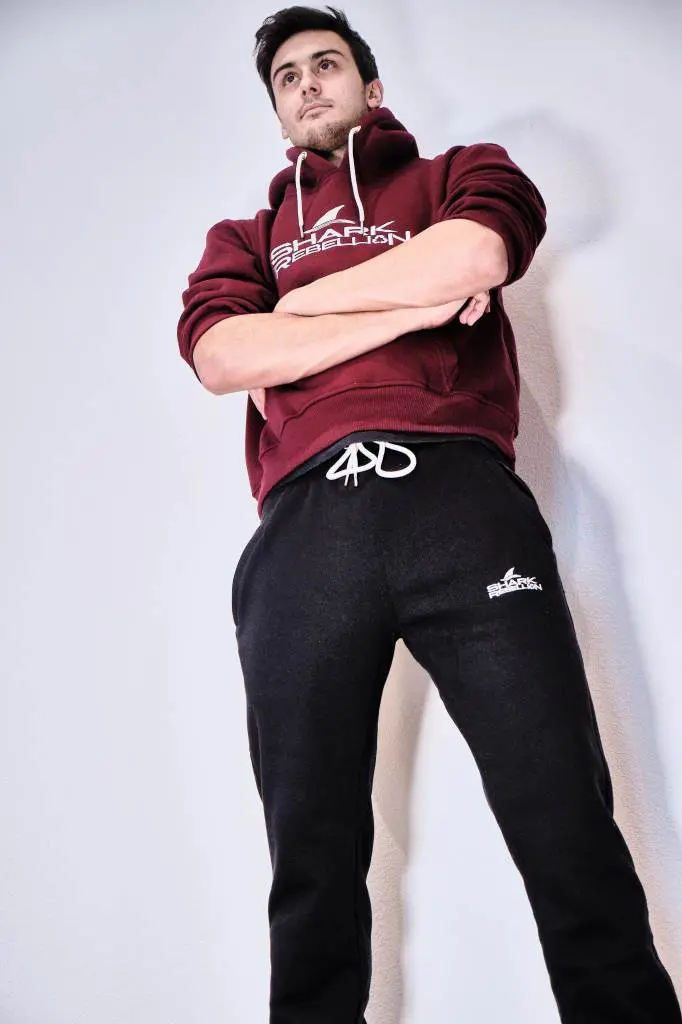 why we fight
Ocean are our greatest treasure.
And yet, we ignore the tragedy that is currently unfolding right in front of our eyes. As if the vastness of the ocean and seemingly infinity would handle whatever we throw at it. 
But the ocean is fragile, and must be preserved. 
For too long we have neglected it. We can't continue to stand still and do nothing.
Now, we fight for the ocean.
our tribe
Each member of SHARK REBELLION shares the value of sport, dedication and sustainability.
We all have the choice to do what is right.
We all have the choice to go beyond our limit or to stay in our comfort zone.
The choice is yours.
It depends on you.
Find out what's happening when you join the tribe.
Together, we are stronger. Become a member.